Student of Light
Robert Blomfield's University experience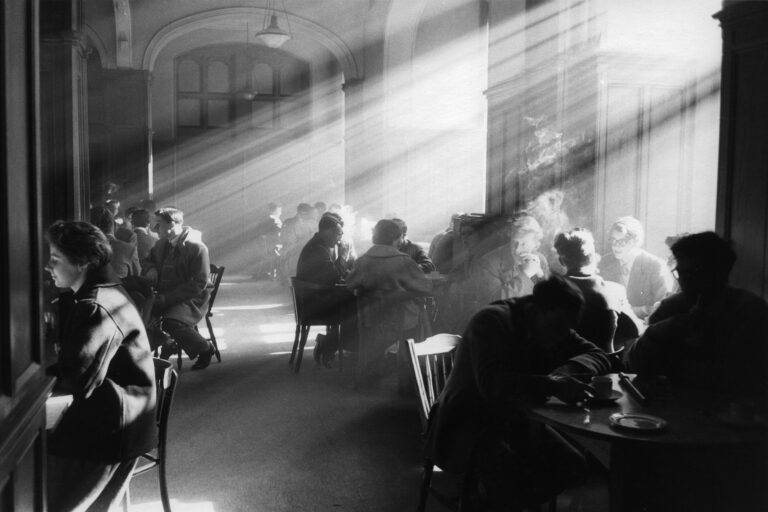 Robert Blomfield (1938-2020) came to Edinburgh to study medicine in 1956. He found himself in a city full of light and shadow, and in a University bursting with post-war enthusiasm and vigour. Robert brought a camera with him almost everywhere, even into the classroom, and his photographs of anatomy lectures, chemistry and dissection labs, and student life are unique in their access and their composition.
In this exhibition you will encounter the University of Edinburgh through Robert's lens, from 1956 to 1964. His student life was filled with laboratories and friendships, Rectorial battles, jazz concerts, quiet moments in the Student Union and a city on the brink of change.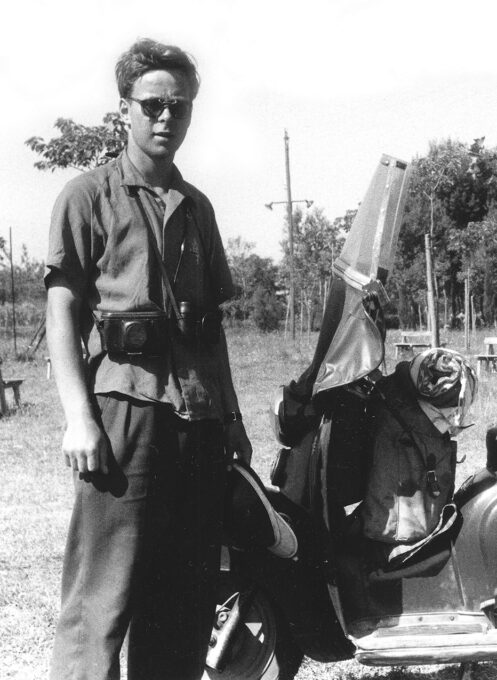 Robert Blomfield (1938-2020)
Robert Blomfield (1938-2020) received his first camera on his 15th birthday: a gift that would spark a lifelong pursuit of photography and developing. Born in Leeds and raised in Sheffield, his family of medics, journalists and amateur photographers provided a base which would serve him throughout his life.
France, Robert Blomfield

| | |
| --- | --- |
| Creator | Robert Blomfield |
| Date | 1958 |
| Place of creation | France |

Credit / Usage information
© Robert Blomfield Photography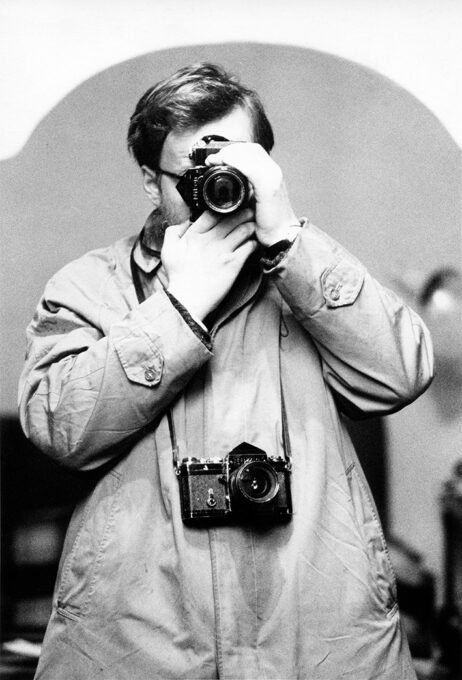 By the early 1960s, Robert was sporting one or more Nikon F Single Reflex Lens cameras while he walked the streets of the city, climbed with the University Mountaineering Club, and on his numerous trips throughout Europe. He continued to document life around him when he left Edinburgh to pursue his medical career, offering unique insights into London, Sheffield, Glasgow and beyond. Still taking photographs until his last days, Robert died in December 2020. Despite this never-ending passion, his photography remained largely unknown and unseen throughout his life. His archive of original prints, film, and colour slides from Scotland were deposited in the University's Centre for Research Collections in late 2021.
Self-portrait

| | |
| --- | --- |
| Creator | Robert Blomfield |
| Date | 1965 |
| Place of creation | Edinburgh |

Credit / Usage information
© Robert Blomfield Photography