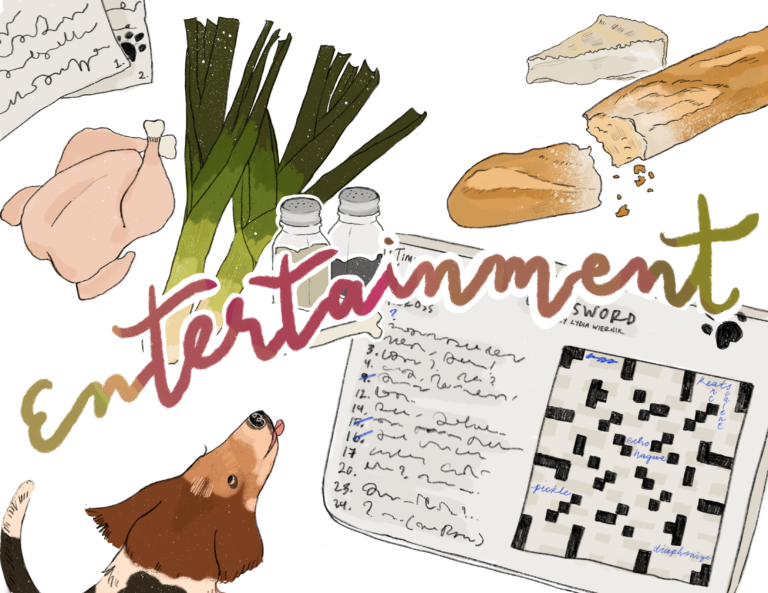 Archives are not limited to academics; leisure and amusement make up a significant portion of the collection, both in size and value. Material intended to entertain, such as crosswords or recipes, provide a unique perspective on social history and the lives of ordinary people.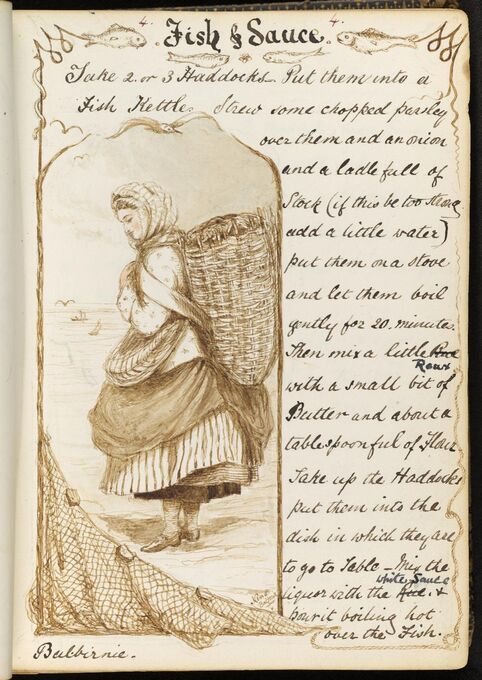 Lady Balfour's Scottish recipes: Fish and Sauce
Compiled by Lady Nina Balfour of Balbirnie and continued by Victoria Alexandrine Montagu Scott, this cookbook details the typical Scottish countryside diet from the Victorian era to the Second World War.
Traditional recipes include Cockie Leekie, Porridge, Fish & Sauce plus Kedgeree and Boiled Cheese, all accompanied by illustrations. Later recipes added by Scott are more international, such as Flan Germanique and Spanish Salad.
Feeling adventurous? Download Balfour's recipe and try it yourself by clicking here.
A fine illustrated manuscript volume of cookery and recipes

| | |
| --- | --- |
| Creator | Lady Nina Balfour |
| Date | 1850 |

Object reference
SC-ACC-2016-0074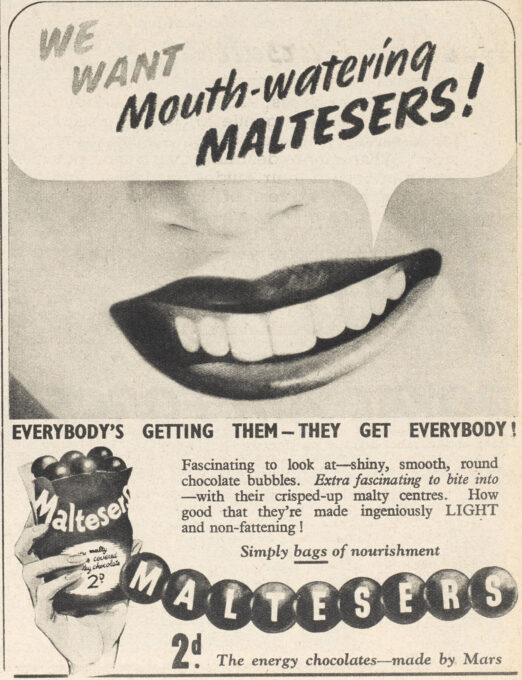 Picture Post was ahead of its time, not just typographically. Its advertisements prioritized its readers, reflecting what was trendy or stylish at the time.

Picture Post Maltesers advertisement

Object reference
SCF 545
Advertisements & letters to the editor
Some of the advertisements in Picture Post seem quirky to us now - "it's not luck, it's milk!" - but through these we can see how advertising has changed over time, and what appealed to people back then.

The magazine also allows us to examine the unfettered voices of the UK through letters to the editor, where readers across the country gave their opinions on the magazine, global conflict, internal affairs, and, sometimes, personal issues.
Click on the images below to take a closer look.
Want to try your hand at a Picture Post crossword? Click here to download and fill out the PDF. Answer keys included.