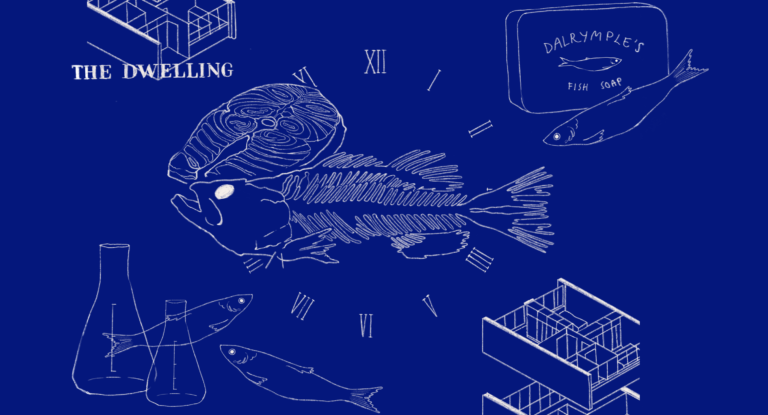 If necessity is the mother of invention, this group of schemata spanning nearly 350 years explores our needs throughout the eras, illuminating how far we've come. Discover inventions obsolete to us today and innovations still influencing our world.
Sir John Dalrymple's notes on fish soap
These letters from detail Sir John Dalrymple's (1726-1810) process of making soap from herrings. An innovation previously attempted in France, fish soap was perfected by Dalrymple, who provides us with his sketches and measurements.
His running commentary, including slighting the French and ruminating on ways to improve his methods, helps us understand the insight behind the invention, as well as the psyche of the inventor.
How to Make Soap from Herrings

| | |
| --- | --- |
| Creator | Sir John Dalrymple |
| Date | 1799 |

Object reference
Ge.720D/6.
Dalrymple's letters
Click the excerpts below to explore the transcriptions.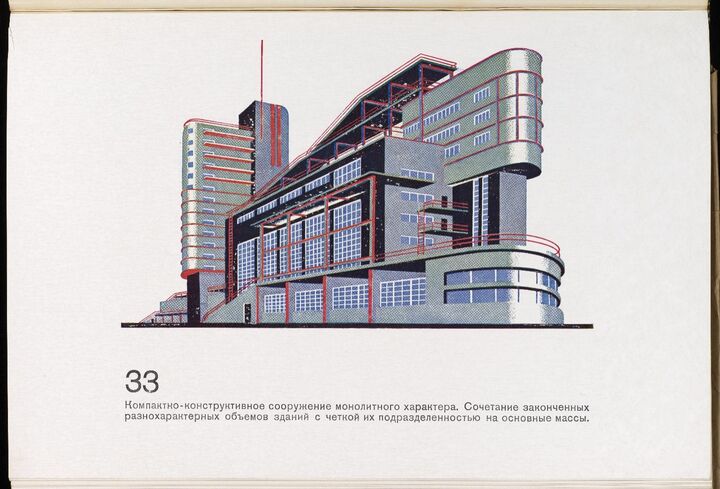 Architectural Fictions
This plate is the work of Iakov Chernikhov, a Ukrainian constructivist architect. Constructivism was a modern architecture style popular in the Soviet Union in the 1920s, focusing on industrial and urban spaces.
These themes clearly define Chernikhov's drawings, pairing striking colours with semi-fantastical, futuristic, and often abstract structures to create a pleasing aesthetic.
Click "full information" for a translation from Russian by Matthew Hale.
101 Architectural drawings, plate 33
| | |
| --- | --- |
| Creator | Iakov Chernikhov |
| Date | 1944 |
| Place of creation | Leningrad |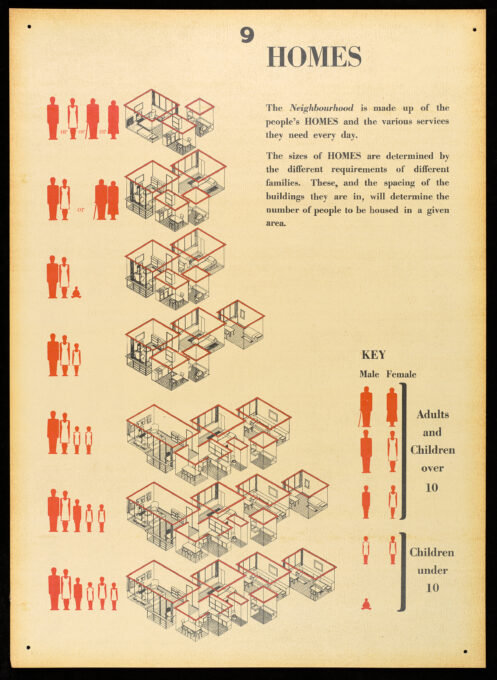 Planning your Neighbourhood
After London was blitzed during the Second World War, many scrambled to rebuild not just structures but society. Erno Goldfinger and Ursula Blackwell, an architect-artist couple, were commissioned by the British Air Ministry Directorate of Educational Services to do just this.
These display boards, called Planning your neighbourhood for home, for work, for play, are dystopian to us today – almost Orwellian – and depict a functioning society contained within a single neighbourhood.
Plate 9
| | |
| --- | --- |
| Creator | Erno Goldfinger and Ursula Blackwell |
| Date | 1944 |
| Place of creation | London |
Christopher Clavius' Horological Workbook
Published in 1599, this workbook is the oldest piece in this exhibition. It is attributed to Christophorus Clavius, the German mathematician and astronomer who reformed the Gregorian calendar and revolutionized European astronomy. The workbook is horological, meaning it deals with the study of time and its measurement. In it, Clavius works out how to use astrology and the planets to tell time.
We are not sure when they were added, but Clavius has made annotations to much of the workbook, margin notes and diagrams, fleshing out (and sometimes correcting!) the original manuscript.
Use the zoom tool to explore this page yourself.
Work(book) in progress

| | |
| --- | --- |
| Creator | Christophorus Clavius |
| Date | 1599 |
| Place of creation | Rome |

Object reference
RB.S.3264